The Plymouth Cheese Club
Join our Cheese Club and receive four curated boxes of local Vermont products specially packaged for each season - plus a collection of our favorite Plymouth Cheese flavors. We've partnered with some of our neighbors to bring you a taste of Vermont in its finest form. Each box contains 3 blocks of our historic cheeses as well as seasonal pairings and custom kitchenware to bring joy to your table all year round.
$392 for four boxes. Upon subscribing, you will be shipped the current box, followed by the three proceeding boxes outlined below.
SUBSCRIBE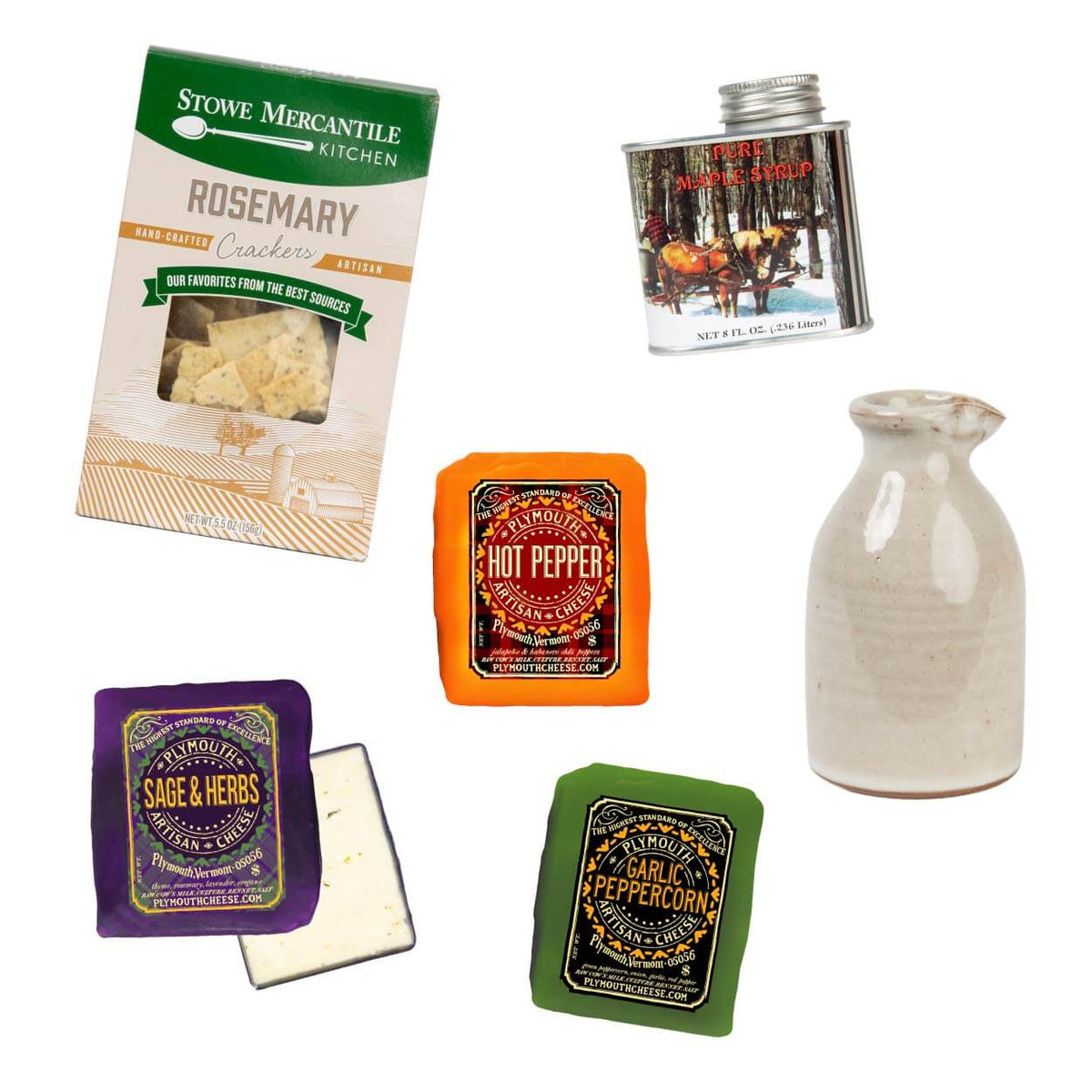 Current Box
Green Box
Local Vermont Maple Syrup
Laura White Syrup Pitcher
Rosemary Crackers
Hot Pepper Cheddar
Sage & Herbs Cheddar
Garlic Peppercorn Cheddar
Subscribe
East Meadow Cheddar
Hunter Cheddar
Original Plymouth Cheddar
Cooler Bag
JKAdams Wooden Board
Custom 3-pack Tray
Sidehill Farm Red Raspberry Jam
Shackleton Legend Oat Cakes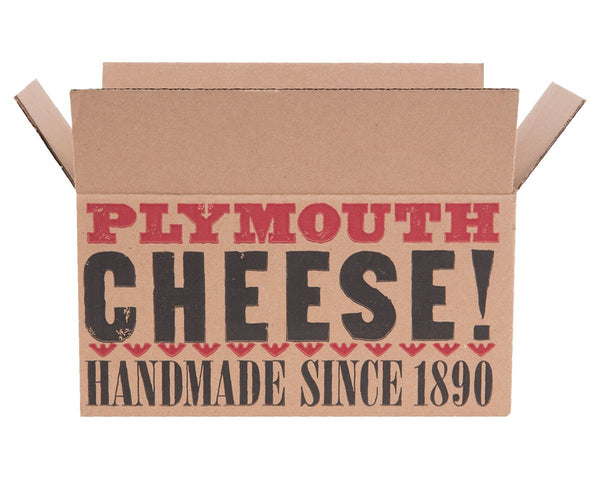 December
Holiday Box
Garlic Peppercorn Cheddar
Sage & Herbs Cheddar
Smoked Cheddar
Blake Hill Preserves
Ceramic Mug - Pizzazz Pottery
Jan's Farmhouse Crisps
Silly Cow Hot Chocolate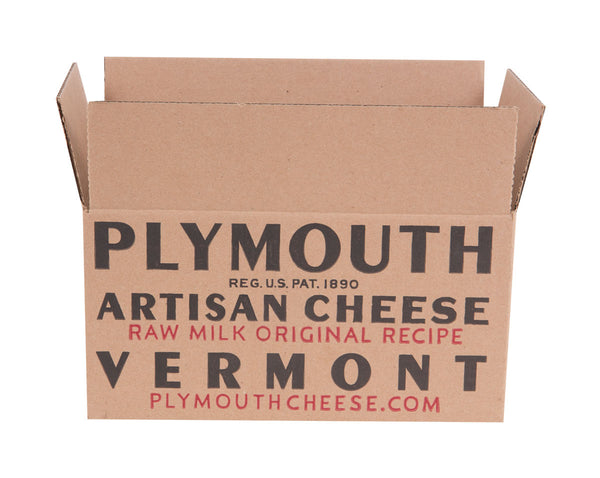 February
Brie Box
Ballyhoo Brie
Black Truffle Cheddar
Original Plymouth Cheddar
Salted Maple Castleton Crackers
Ceramic Brie Baker
However Wild Vermont Honey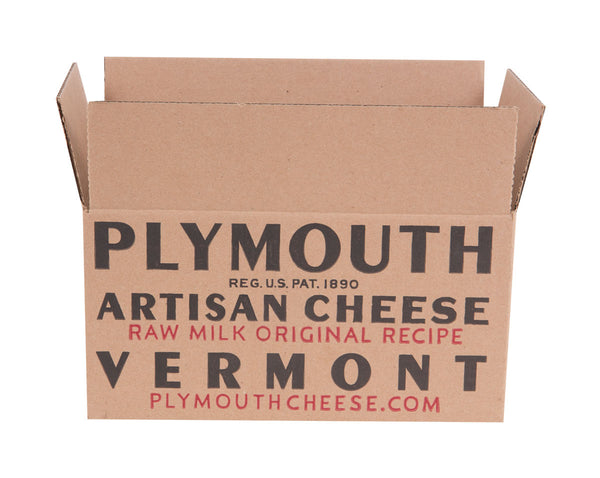 May
Green Box
East Meadow Cheddar
Hot Pepper Cheddar
Limited Edition Cheddar
Ceramic Maple Syrup Pitcher
Stowe Mercantile Crackers
Vermont Maple Syrup
V Smiley Jam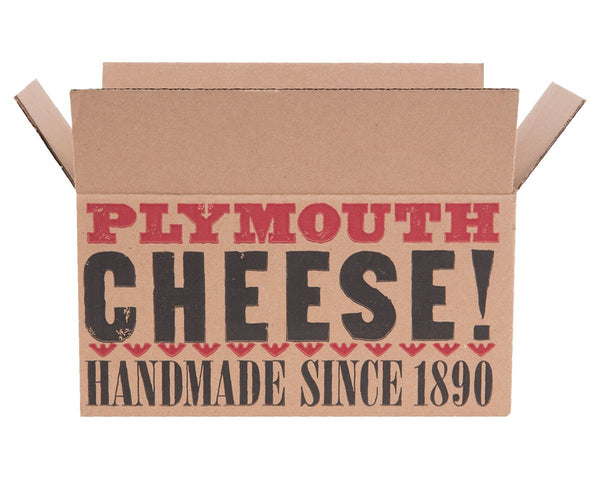 September
Harvest Box